1202 2 sullivan
Kingsport, TN 37660
SOLD
Photo
Gallery
Take a peek inside of your new home.
Check out the
map
zoom in for a more detailed view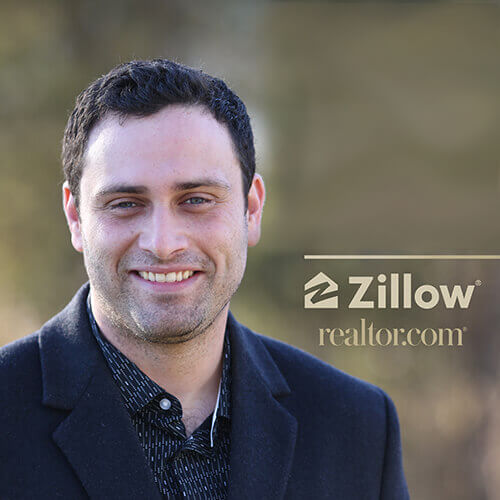 ABOUT
Cory Parsons
EXP ICON AGENT - over 600 properties sold.
Realtor, Affiliate Broker, Zillow Premier Agent
I'm a local Realtor in the Tri-cities and I'm a go-getter! My educational background consists of a Bachelors degree in Digital Media, where I focused my efforts learning everything I could about design and advertising. I have worked in the advertising field for about 6 years and transferred that experience into my real estate career. I have found that advertising effectively and paying close attention to the trends selling and buying real estate has been easier than ever! Along side my career, I am a strong supporter of my community. Kiwanis has been my passion and helping children find their own success is an inspiration to me. I have been a president of the local Johnson City club and member for 5 years.
ADDRESS

3401 Mallory Lane #100
Franklin TN, 37067

PHONE

888 . 519 . 5113 x450
Contact Now
Instant Cash Offer!
Fill out this quick form and receive a cash offer for your home within 48 hours.


TESTIMONIALS
Naixiong David Jin
"Cory provided the best service that I could ask for. He is knowledgable, calm, and very strategic. He guided us through many ups and downs during our house selling process. For example, when we were anxious and ready to do more renovation and price drop. He asked us to wait based on his market research data and experience. Just like another reviewer said, Cory doesn't just say things that you want to hear. He does things that get the house sold. We enjoyed the home selling process with Cory for his patience, kindness, confidence, experience, and efficiency. We highly recommend him."
Brenda Halsey
"Cory sold a home for my husband and I in October 2018 within 6 weeks and the process went timely and smoothly, he is very dependable and reliable to assist in your needs and we received asking price for home listed, enjoyed working with Cory so we enlisted him to show us a few homes in March 2019 after looking at 6 homes we made our choice, given the list of items we requested Cory found the perfect home for my husband and I, Cory is great, showed homes at our convenience, and we appreciate Cory so much for everything he has done to make selling and then buying a home less stressful."
Gage Armstrong
"Cory helped us close on a house very quickly, at a price well below listing. Cory isn't afraid to be bold and deal with other agents when they are difficult, without passing the frustration to his client. Very happy with my entire experience with him, and he was available 24/7 to help us out. I will not go anywhere else in the future and I would absolutely recommend him to anyone I know"
H. Hampton
"Cory was great to work with. As a first time home buyer the process was overwhelming. He helped me navigate the process. He was always quick to respond to any question or concern I had along the way. I would definitely recommend him to anyone that wants a stress free home buying experience!"